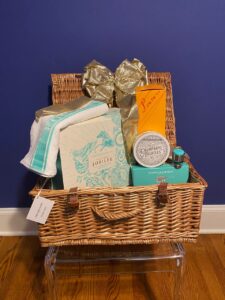 Auction Item 1:
FORTNUM & MASON CHAMPAGNE/TEA BASKET
Includes Platinum Jubilee tea, biscuits, jam, tea strainer, bottle of Veuve Clicquot champagne and a tea towel. Packed in a Fortnum and Mason picnic basket.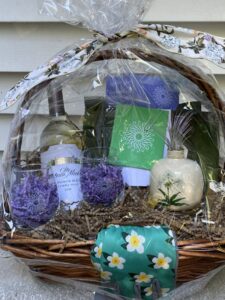 Auction Item 2:
LONGWOOD/GARDEN BASKET – Shelley Durbanis & Beth Brindle
We spend so much time fighting for our environment, take a day to enjoy the rich beauty of Chester County. This basket includes a $75 Longwood gift certificate, gardening gloves, small air plant, stemless wine glasses, bottle of wine.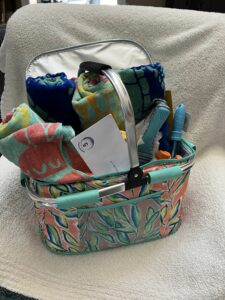 Auction Item 3: 
FUN IN THE SUN– Jeff Smith
Includes four beach towels, $25 Rita's gift card, bubbles, paddle ball set and sunscreen. Packed in a canvas basket with handle.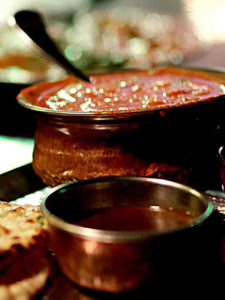 Auction Item 4:
NORTH INDIAN COOKING CLASS– Virind and Preeti Gujral
Chef Preeti Gujral will provide culinary lessons for up to six people on preparing Punjabi food, primarily from the North Indian region.
Chicken Tikka Masala, Daal (Lentils), Rice, one vegetarian dish, Raita (Yogurt), Kebabs and Salad. Her one and only husband may provide Beer and Wine (And some more special Indian scotches type drinks too) for the attendees.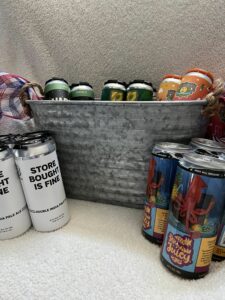 AUCTION ITEM 5: 
VOTE LOCAL- DRINK LOCAL!– Jill Bielawski and Ashton Simmons
Enjoy the end of summer with a taste of our local breweries. From Stickman Brews, we have Store Bought is Fine. From Iron Hill Brewery, enjoy Incredibly Juicy IPA. North of here, we have Space Boy from Hare's Hill. Included is Root Down's Bine Extra and Stolen Sun's Fruited Baby Juices. Twenty beers in all- the perfect treat after a day of canvassing!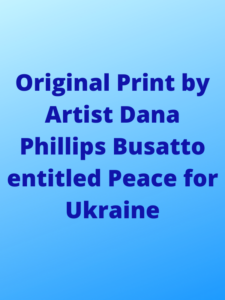 Auction Item 6:
ORIGINAL ARTWORK- Dana Phillips Busatto
Dana has generously provided us with an original artwork entitled Peace for Ukraine.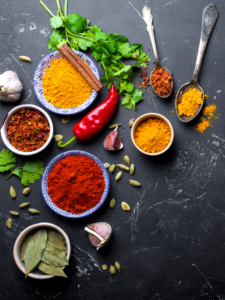 Auction Item 7:
INDIAN COOKING ESSENTIALS- Ila Negi
Have you wanted to try to cook Indian cuisine, but felt too intimidated to try? If so this basket, complete with instructions and essential ingredients is the perfect way to get started!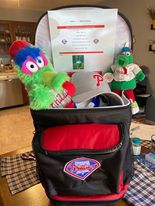 Auction Item 8:
PHILLIES ULTIMATE BASKET Items by Barbara Phillips with Tickets from Vince Gillen
Show off your team spirit with a rolling Phillies cooler, a Phanatic doll, Phillies beach towel, tee shirt, hat, and magnets. This will also include two Phillies tickets donated by Vince Gillen.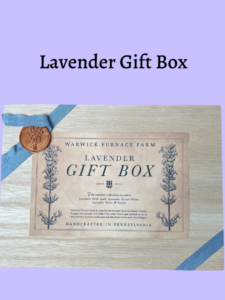 Auction Item 9:
WARWICK FURNACE FARM LAVENDER GIFT BOX – Ena Singh
Let's face it, protecting Democracy can be exhausting. This is why it is so important to take care of ourselves and the Lavender Gift Box from Ena is the solution! This large collection includes, a large lavender chamomile bath salt soak, 4oz of Lavender Floral Water, 2 oz Lavender Floral Water and 2 oz of Lavender Salve.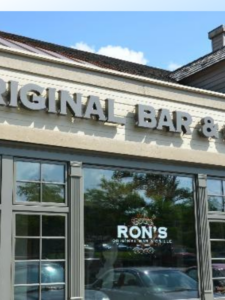 Auction Item 10:
BACK TO SCHOOL NIGHT OUT– Bob and Joanne Hess
In two weeks, school will be back in session and figuring out what's for dinner while juggling elections, homework, after school activities and our jobs may just be a little much. This is why Bob and Joanne have generously donated a $100 gift certificate to Ron's "Schoolhouse" Restaurant and a bottle of Red and White Wine…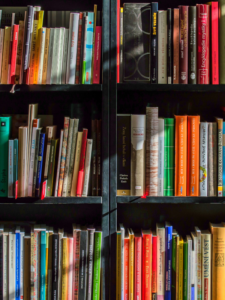 Auction Item 11:
ELEMENTARY BOOKS BASKET – Paulette LoMarro & friends 
14 titles geared towards elementary aged students- including: A little spot learns kind words, Our class is a family, Have you thanked an inventor today, First day jitters, The day you begin, A frog ate my sandwich,  My two dads and me, A bad case of tattle, I chose to try again, Ordinary people chance the word gift set, Peanut goes for the gold, Just ask: be different be brave be you and Red a crayon story. These diverse books allow children from all backgrounds to see themselves and their friends represented, learn about empathy and just build a solid foundation for life long learning.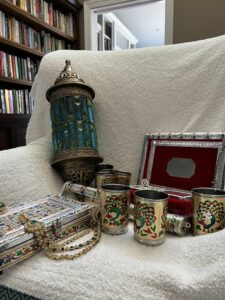 Auction Item 12:
INDIAN JEWELRY BOX – Ila Negi 
Adorn yourself in rich jewel tones with these beautiful pieces of jewelry. Also in this collection are a gorgeous jewelry box, Jaipuri artwork, Indian mouth freshener server, and a hanging candle holder.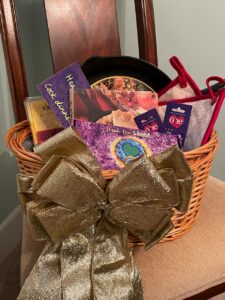 Auction Item 13:
HEAL THE WORLD, COOK DINNER TONIGHT- CHEF'S BASKET- Erin Ward
This basket features a Heal the World gift box of Penzeys world class spices and everything you need to prepare a fantastic meal: a cast iron skillet, a cast iron care kit, a cookbook featuring cast iron skillet recipes, and two Williams Sonoma pot holders.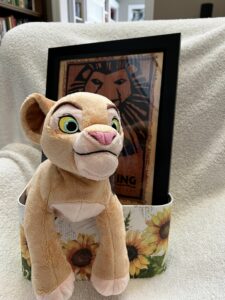 Auction Item 14:
THE LION ROARS TONIGHT- Michelle Smith
Next Summer, The Lion King returns to Philadelphia. Enjoy the show with four orchestra tickets for the 6:30pm showing at The Kimmel Center on August 20, 2023. These tickets (Row B seats 10-16) are not yet available to the general public. The date and time can be exchanged if needed.
A framed poster and cuddly lion go with this set.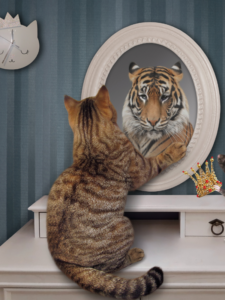 Auction Item 15:
BEAUTY ESSENTIALS– Ila Negi
Look your best with this collection of beauty essentials! These items are great to add to any collection.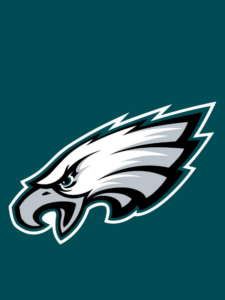 Auction Item 16:
EAGLES TICKETS– Vince Gillen
Bleed Green in January as the Eagles take on the New York Giants at home. This end of the season rivalry is not one to miss and makes the perfect holiday gift!
These two tickets are located on the Northeast Terrace, lower level, Section C, row 4, seats 39-40. 1/7/23 v. Giants. Time TBD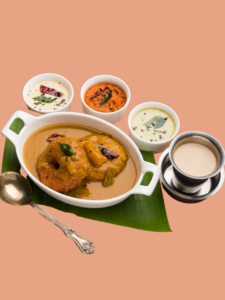 Auction Item 17:
VEGETARIAN COOKING CLASS – Madhu Gurthy 
Learn to make Indian vegetarian meals. All the dishes are authentic and can be adjusted to your taste. 
The focus will be on making fermented vegetarian foods to help and maintain a healthy gut ! 6-8 ppl . 2.5 hours .
Drinks( alcoholic and non alcoholic), music, snacks, dad jokes, take home recipes and fun will be provided!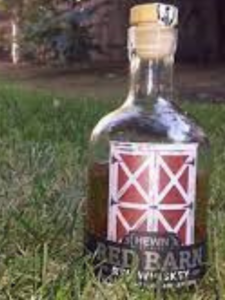 Auction Item 18:
WHISKEY BASKET – Sue Morgan 
With Virind taking away this weekend, there's a chance that one of us might actually win this basket. Enjoy a collection of delicious whiskeys including: Red Barn Rye, made in Bucks County and Sonic Archaeology from Dogfish Head (whisky, rum and apple brandy with natural flavors). The basket also includes Tennessee Small Batch Lemonade Moonshine  and Wild Turkey Rare Breed Barrel Proof.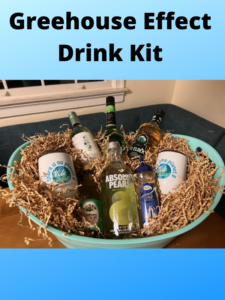 Auction Item 19:
Greenhouse Effect Drink Kit- Danielle Friel Otten
Danielle Friel Otten's favorite summer cocktail is soon to be yours too!!! Basket includes: Absolut Pear Vodka, Elderflower Liquer, Apple Pucker, Sauvignon Blanc, Lime Juice, Simple Syrup, two insulated wine tumblers with "There's No Planet B, Vote Blue" insignia.