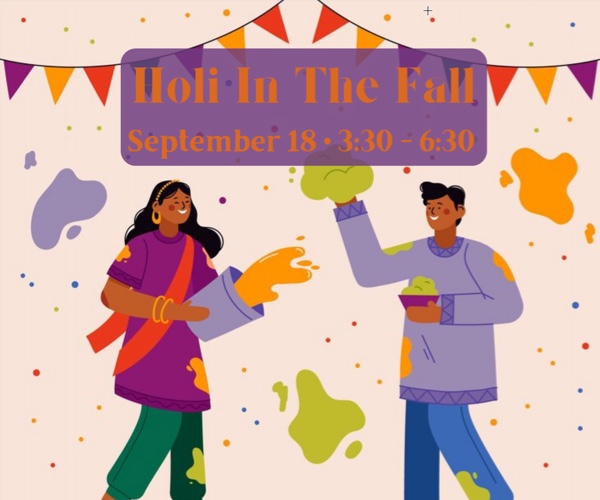 Our family friendly event is being hosted in the Exton area and the exact address will be sent to attendees.
Holi is a color festival also known as the Festival of Spring, the Festival of Colours or the Festival of Love. 
It is a festive day to meet others, play and laugh, forget and forgive, and repair broken relationships. Water guns and water-filled balloons are also used to play and colour each other. Anyone and everyone is fair game, friend or stranger, rich or poor, man or woman, children, and elders.
Event includes organic color powder/1 samosa/1 Indian dessert/snacks.
On site music and henna artists.
Water /icecream/soda/juice will be available for sale. We encourage all participants/attendees to bring a water bottle.
Please wear clothes which aren't dear to you. They will get messy!!
What to bring?
Bring a water gun if you have.
A dessert/snack to share ( Optional)
FUN ATTITUDE !!( Mandatory )