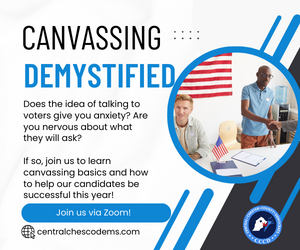 Does the thought of talking to voters give you anxiety? Worried you won't be able to answer their questions?
If so, this may be the perfect class for you.
Join us via zoom to discuss what to expect and how you can have an amazing experience ensuring our candidates win in November!
https://www.mobilize.us/dashboard/chestercountydemocraticparty/event/577676/